Shelby Wheels
1965 Shelby GT350 Crager Wheel
1966 Shelby GT350 10 Spoke Rims
Rim size : 14 x 7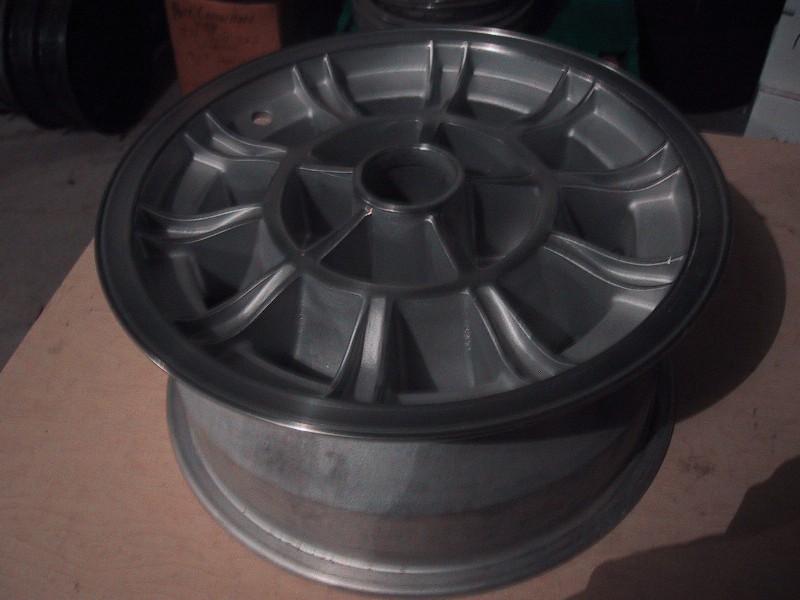 1967 Shelby Magstar
Rim Size : 15 x 7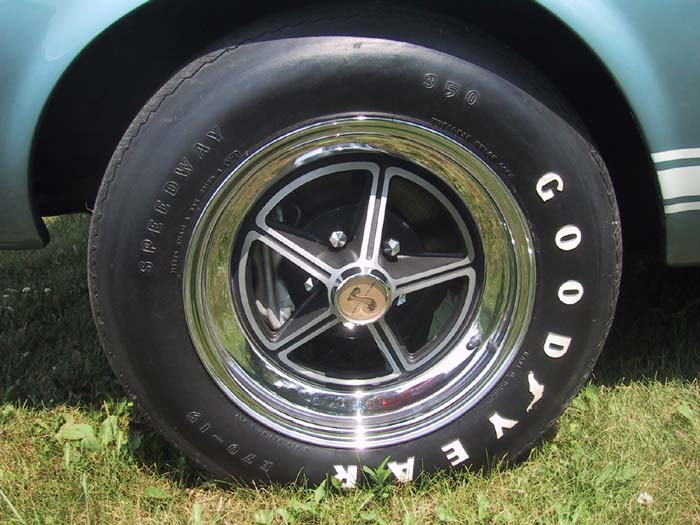 This has the Shelby Cobra Center cap with an Original "Goodyear Speedway" tire.
Original 1967 Shelby 10 Spokes
Rim size: 15 x 7
Version 1
Original Rims have tapered spokes
Valve Stem is not counter sunk.
S7MS number on back of spokes
Pad below lug nut is present
No DOT markings on back - (wheel was made PRE DOT!)
Reproduction 10 Spokes
Valve Stem is Countersunk
Valve stem is located sometimes (Different Version - Between Spokes)
A pad in non-existent below lug nuts
No S7MS numbers on rim.
DOT markings on inside of rim
2nd Generation 10-Spoke
Note: The valve stem is on the inside of rim.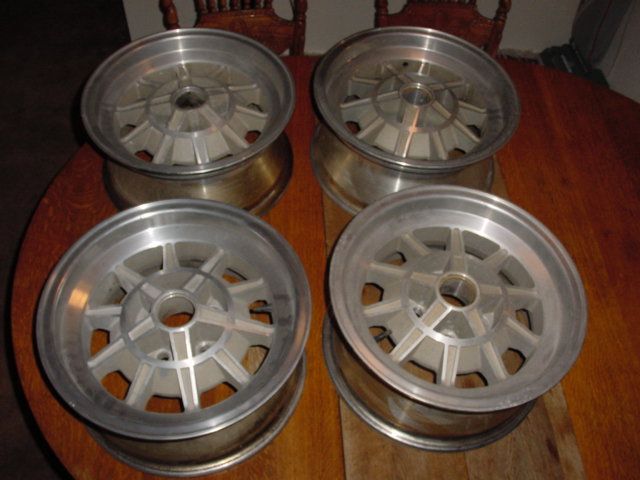 1969/70 Shelby 5 Spoke Rim